ECO-TANDEM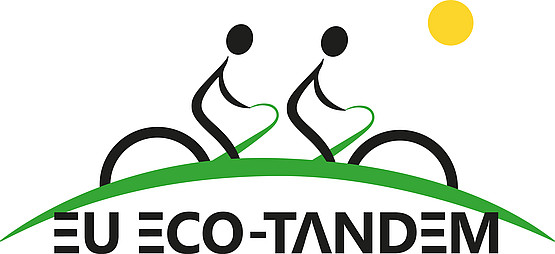 Funding: EASME/COS-TOURCOOP-2019-3-01
Amount of Funding: € 999.219,86
Duration: 07/2020 - 07/2023
Lead partner: X23
Partners: Italian National Tourist Board (ENIT), Socialfare; Italian Chamber of Commerce for Germany (ITKAM), Leipzig Graduated School of Management (HLL); Slovak Business Agency (SBA); Green Evolution SA
Lead: Univ.-Prof. Dr. Anke Strüver

Description:
Current challenges such as climate change, globalisation, population growth, demographic change and pandemics require a rethinking in many areas of life towards more sustainability. As one of the largest and fastest growing economic sectors in Europe, the tourism industry is called upon to be innovative and to create new perspectives, especially on the supply side. A basic prerequisite for this is the exchange between different actors – those who offer solutions (start-ups, incubators, SMEs) and those who can apply them in daily practice (tourism providers).
ECO-TANDEM initiates a transfer of knowledge. Through cross-border tandems – partnerships between start-ups and traditional tourism SMEs – over 60 small enterprises in Germany, Italy and Slovakia will benefit. The heterogeneous composition of the consortium ensures a sufficiently large catchment area and a multitude of contacts.
In preparation of the formation of the tandems, the RCE Graz-Styria will develop the ECO-TANDEM ACADEMY to provide the theoretical basis. In an online course, target group-specific contents on sustainable tourism management including socio-economic, cultural and ecological aspects as well as quality standards such as EMAS are taught. The link to practice is established through the inclusion of good practice examples, which are identified and processed in the initial project phase.
Contact
RCE Graz-Styria – Centre for Sustainable Social Transformation
Heinrichstrasse 18, 3rd floor
8010 Graz